Sorry for not blogging last week, I was away at a wedding in Cambridge, which was lovely!
Last week, we moved our Faith Buddy Day to Wednesday, as both Mrs. Fitzpatrick and I were away on Monday, when the rest of the school did it. The theme was Peace, and we made a lovely painted peace symbol with our buddies. We also watched a short video and song. It was quite a peaceful block, and fit in nicely with Remembrance Day.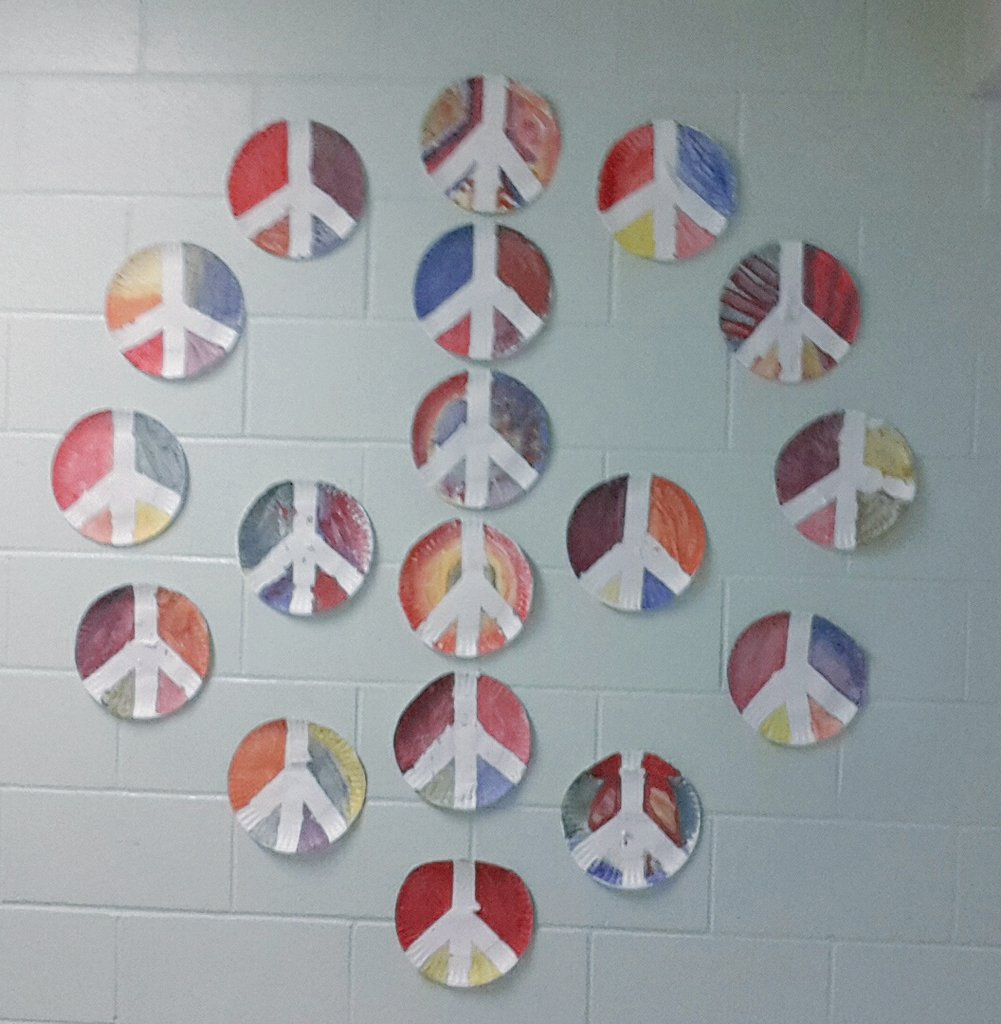 We also did a STEM challenge on Friday, called "Float Your Boat". The students were divided into teams of 3, and each team was given a bag of items with which to build a boat that could hold as many pennies as possible safely. Here was the challenge:
The winning boat held 85 pennies before tipping, sinking and / or spilling the "crates"!
Congratulations to the students who attended WE Day! It was an inspiring and fun day for all!
-tomorrow we will have the opportunity to participate in some Inuit Games as part of a workshop in the afternoon.
Here's what we've been up to:
Math - we completed our patterning unit and have started geometry. The focus for this unit will be on acute, obtuse and right angles, as well as identifying quadrilaterals from their properties. Here is a handy chart for reference:
Language Arts: as part of an Evaluating Media unit, students are designing and promoting their own cereal brand. They have designed a cereal box, and are now promoting it using whatever media platform they wish - filming a commercial, making a comic strip on Pixton, making a Slides presentation, making a WeVideo, etc. Lots of great creative ideas!
Phys Ed - we finished our volleyball fundamentals unit and are now moving into lacrosse skills. In Health, we will be wrapping up our Healthy Food choices and starting to talk about tobacco use soon.
Religion - Peace and Remembrance Day were the topics of recent conversations. We will be looking ahead to Advent soon.
Science - we have been conducting experiments designed to demonstrate the properties of light. So far, we have learned that light travels in a straight line, and that it reflects best off of smooth, shiny objects. Some colours are better reflectors than others. We have more experiments to conduct before moving on to sound.